Tilt Ski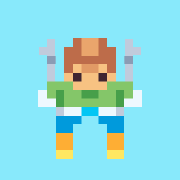 A one-handed casual mobile game. Tilt to control the skier, avoiding obstacles and collecting flags for points.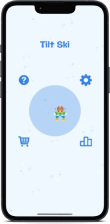 Embark on a skiing adventure like never before in Tilt Ski! Take on the role of a fearless skier and immerse yourself in the snowy landscape as you navigate through a thrilling downhill course. With the intuitive tilt control feature, you can experience the rush of skiing right at your fingertips. Tilt your device left or right to expertly maneuver your skier, dodging treacherous obstacles such as towering trees, jagged rocks, and even the elusive yeti! But it's not all about survival – collect vibrant flags along the way to rack up points and showcase your skiing prowess. Get ready to carve your way to victory in Tilt Ski!
---
This game collects the following user data:
Player username (from Google Play Game Services or Apple Game Center)
This data is used to display high scores (leaderboards) within the game. The data is retained indefinitely.
If you wish to have your username removed from the in-game leaderboards, please contact us.